16/02/21
Flexibility Matters 4th ACTION LEARNING GROUP March 18th, 10-1pm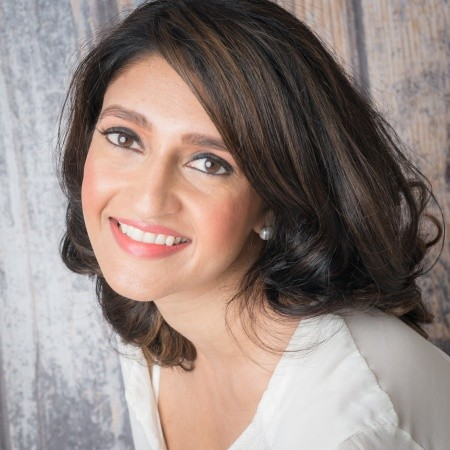 An interactive session to create ACTION AND LEARNING to lead best practice in smart, blended and hybrid working post-pandemic
Date March 18th Time 10-1pm
Register here https://bit.ly/3nJIaQw
Format – keynote speaker and discussion in breakout rooms
Keynote speaker 
Marisa Williams from PwC's Flexible Careers Network will lead us through how PwC has made flexible and hybrid working part of their business DNA and why the pandemic hasn't caused them to miss a beat! We will learn from the strategies that Marisa and her team have implemented to make flex work throughout the global organisation.
Break out discussions
Our 6 business leaders will case study how their businesses have engaged major stakeholder groups internally to implement flexible and hybrid working practices as we emerge from the pandemic.
Working life will be different, but what and how will it look?
Our business leaders will give you some action points and top tips which you can take away and implement in your own businesses. Through discussion, we will start to create a model of best practice
Marisa Williams PwC will case study the work she and her team have done to promote flex with their senior management team
Dagmar Albers Pfizer will elaborate on how new starters, graduates and onboarding have been supported throughout the pandemic and how graduates have been critical in the internal promotion of ongoing flex
David Blackburn FSCS will discuss how his team have supported middle management whilst their teams are WFH
Jess Hornsby Thales will discuss how changes in organisation development have promoted business transformation
Richard Pollins DMH Stallard will discuss how finance and operations teams including facility development will work differently post-pandemic
Lianne Richardson will elaborate on the great work her HR team have undertaken to support workers on site and their support teams whilst WFH
Discussion points:  return to the office, blended teams, flexible working, core hours, WFH, anxiety, fear, communication, trust, and the highs and lows of organising new ways of working
Marisa's biography
Who am I
I am an energised, challenging, tenacious and empowering woman with fifteen years' talent acquisition experience in both consulting and leadership roles.
After establishing a market-leading practice placing senior tax executives with multinational businesses across the EMEA region, I went on to join an Executive Search firm where I placed senior commercial and operational roles within the Energy & Utilities sectors. Prior to joining PwC I specialised in placing middle to senior leadership roles for a small range of IT Consulting companies.
Currently, I lead the Flexible Careers Network which is part of PwC's Total Talent approach in driving inclusive recruitment. I also bring to life the Inclusion & Diversity agenda for the recruitment team to support the business in achieving its goals through the creation of innovative and creative sourcing strategies for all mid-senior hires at PwC.
Outside of the office
Becoming a trained  Health Coach I have the tools to create the right recipe for my happiness. I recharge by doing Zumba, clubbercise, yoga and meditation and surround myself with positivity, laughter and kindness. I also love to cook and have a kitchen cupboard full of gadgets!